HVC Camera Crews Tel;
+44(0)1245 225803
+44(0)7850 209755
+44(0)7973 208461.
PRODUCTION COMPANY.
Are you looking for high quality programmes for broadcast & corporate from concept to delivery by an Award winning team?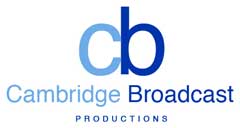 Click here; www.Cambridge-Broadcast.co.uk
PRODUCTION MANAGERS. Looking for a Spanish or Mediterranean style backdrop with Palm Trees for your next Commerical/Drama or interview? We have one here in Essex!
Click here to see more pictures at locationworks.com
HVC, Essex, England, UK.