HVC Camera Crews
Tel; +44(0)1245 225803
+44(0)7850 209755
+44(0)7973 208461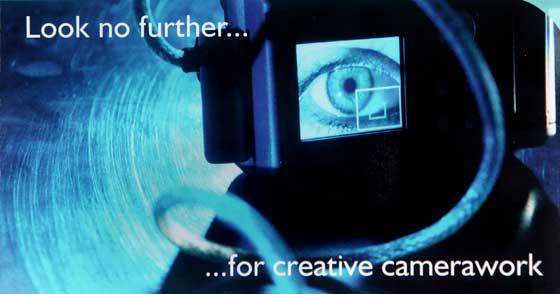 Welcome to our website!
Do YOU need experienced, friendly and Award winning freelance Camera Crews QUICKLY?
Are YOU looking for a completed programme/DVD from Script to Screen for Broadcast, Corporate, PR, VNR (Video News Release) or streamed for the internet, mobile phone or iPod? Click here for more info.
Do YOU require a comprehensive Camera & Sound Kit included in the price such as Fuji Super Wide Angle and Standard lenses, 7" LCD Monitor with radio link, Matt Box with Tiffen filters, Chimeras and Dedos/Gobos and CREW CAR or weekend/Bank Holiday shoots without having to pay extra for them?
Do YOU want great competitive rates?
Do YOU need a crew to get to that difficult off-road location, no matter what the weather is? No problem, our crews have 4x4's.
We are the leading Essex based crewing facility covering, East Anglia, London, Kent, Home Counties, Cambridge, UK and Worldwide.
Digi-Beta(790), Beta SX, DVCAM and Beta SP formats available immediately without notice.
HDCAM, HDV & DVCPro also available.
NTSC cameras for US/Japan markets.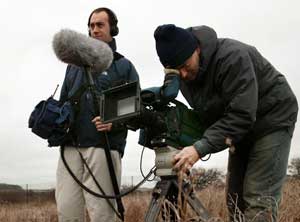 Set up in 1984, 24 years ago, HVC has supplied pictures to dozens of International Broadcasters including TVNZ & TV3 New Zealand, APTV News, CNN, Discovery, ABC, Sky, Reuters.
UK clients include; BBC, ITV, Granada, LWT, Ch4, CH5, ITN, GMTV, YTV, Anglia, Meridian, LNN, HTV & Tyne Tees.